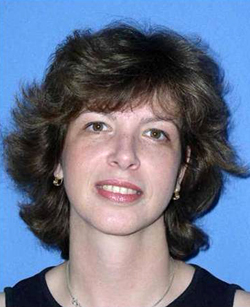 Rafael Advanced Defense Systems Ltd. announced today the appointment of Dr. Irit Idan to the position of Executive Vice President and Head of the company's Research and Development Branch.
Dr. Idan is replacing Dr. Roni Potasman who is retiring from Rafael after a long career in which he has served in various senior positions, including as Head of its Netcentric Warfare Sector and in the last six years as Head of Rafael's Research and Development Branch.
Dr. Idan joined Rafael over 20 years ago and has since served in senior positions in projects and in R&D. In her most recent position she served as Head of R&D in Rafael's Ordnance Systems Division.
Rafael's R&D Branch is in charge of the company's research and development programs as well as its ties with the academy and with R&D departments in Israel's Ministry of Defense, in the civilian sector and others.
Rafael's CEO, Major General (ret.) Yoav Har-Even stated that Dr. Idan brings with her the skills, knowledge, experience and familiarity with the security establishment and with the academia that are required to promote Rafael's vast activities and investment in R&D. Har-Even added that these R&D capabilities are the cornerstone of Rafael's ground-breaking capabilities, technologies and systems.
Har-Even thanked Dr. Roni Potasman for his many years of contribution to the R&D of Israel's Defense Establishment and of Rafael's, and noted the numerous important projects Dr. Potasman has been involved in for Israel's security.