In order to strengthen the existing India-Sri Lanka bilateral ties, a nine-member Sri Lankan Tri-Services delegation, headed by Mr Kapila Waidyaratne, PC, Secretary of Defence made a two-day visit to the Southern Naval Command, (SNC) Kochi from January 11, 2018.
During their stay at Kochi, the Sri Lankan delegation had discussions with Vice Admiral AR Karve, AVSM, Flag Officer Commanding-in-Chief, SNC on matters of mutual interest to both countries, including aspects related to training conducted by Indian Navy for Sri Lankan trainees at various units of SNC. The Sri Lankan delegation also visited Water Survival Training Facility (a facility which trains the aviation crew in survival techniques in case of an aircraft crash at sea), Flight and Tactical Simulator (helicopter flight training simulator), Ship Handling Simulator and Joint Operations Centre, Kochi.
Naval cooperation with Sri Lanka today covers a wide spectrum of activities, ranging from training to operations, which includes Capability Building and Capacity Augmentation, coordinated patrolling along the common maritime border, as well asport calls.
The visit was undertaken on the sidelines of the 5th India Sri Lanka Annual Defence Dialogue held at New Delhi from January 8-9, 2018. The delegation departed Kochi on January 12, 2018 for Colombo.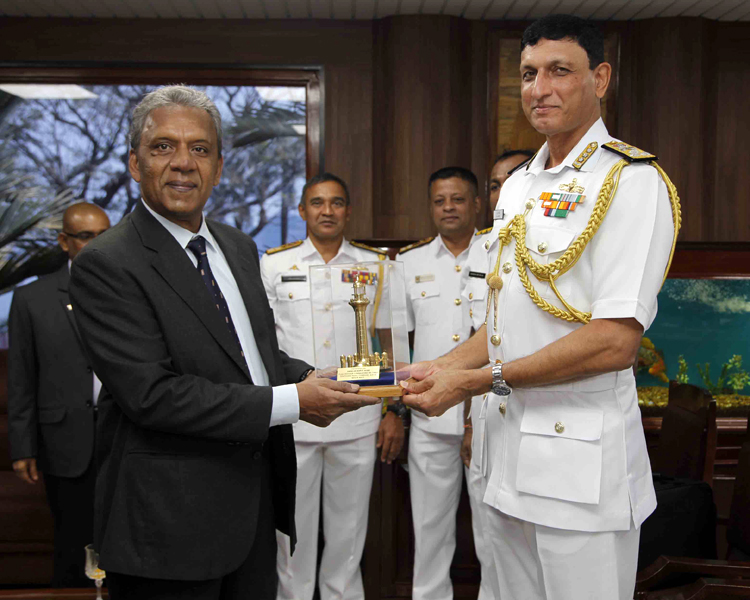 Vice Admiral AR Karve, AVSM, Flag officer Commanding-in-Chief presenting memento to Mr. Kapila Waidyaratne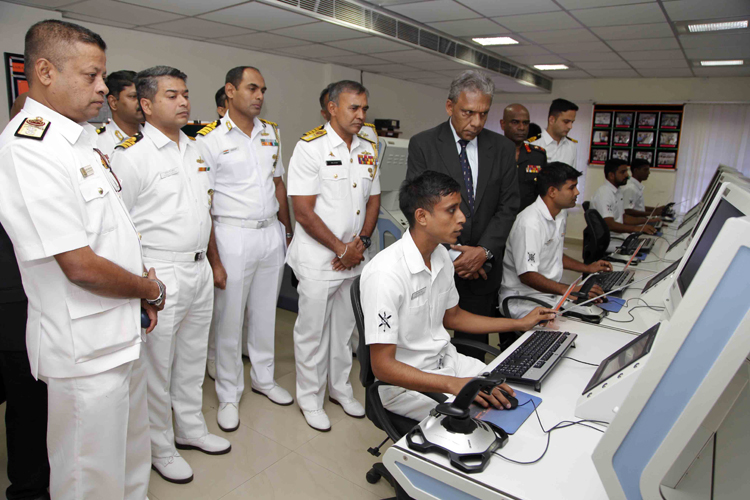 Visit by Sri Lanka delegations to units of SNC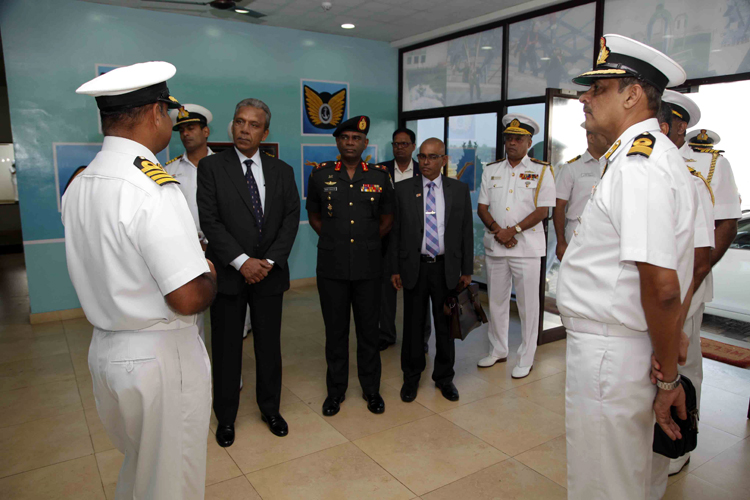 Visit by Sri Lanka delegations to units of SNC
Visit by Sri Lanka delegations to units of SNC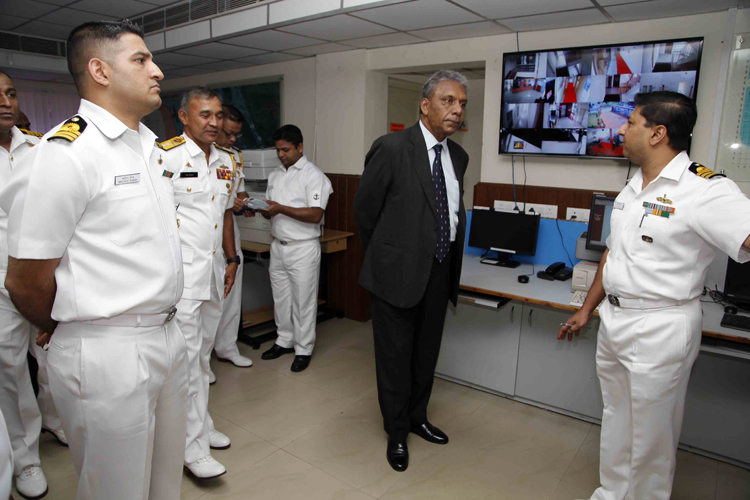 Visit by Sri Lanka delegations to units of SNC