Rear Admiral MD Suresh, NM, Deputy Commandant and Chief Instructor of Indian Naval Academy addressing the parents and relatives of newly inducted cadets on their maiden visit to INA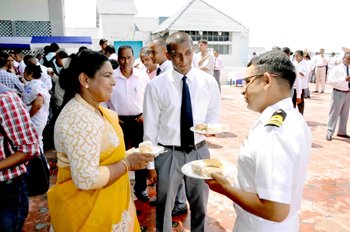 Proud mother of the newly inducted cadet interacting with an Officer of Indian Naval Academy on her maiden visit
September 18, 2016: The much awaited and anticipated midterm break for the cadets of Indian Naval Academy was scheduled from 14 to 18 September 2016. Midterm break is the only period when cadets obtain the much required "time" from their otherwise demanding routine to rejuvenate and explore nearby places.
The midterm break saw parents of newly inducted cadets visiting Indian Naval Academy (INA) for the very first time. 380 parents and relatives/guardians from length and breadth of the country visited INA to meet and encourage their sons and daughters undergoing training at INA. This was the first time they had an opportunity to bond and interact in person with their sons and daughters since their induction in June 2016.
The visiting parents were familarised with the existing training curriculum, training facilities, sports facilities, laboratories and simulators at INA during their maiden visit. Rear Admiral MD Suresh, NM, Deputy Commandant and Chief Instructor, INA and other officers interacted with the visiting parents and clarified all their queries and apprehensions. The parents were appreciative of the state of the art training facilities and support arrangements at INA and were proud that their wards are training tough and choose a career to serve the nation.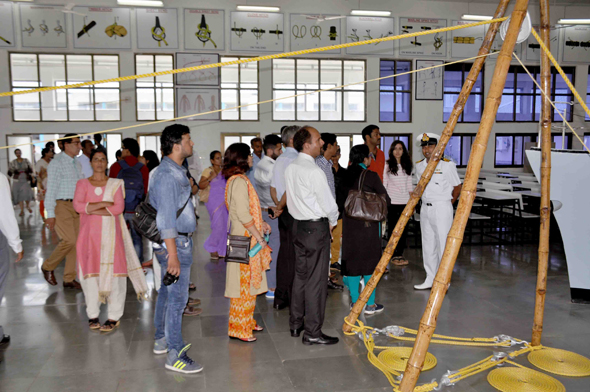 Parents of the newly inducted cadets being familarised on the various training facilities,
sports facilities, laboratories and simulator at INA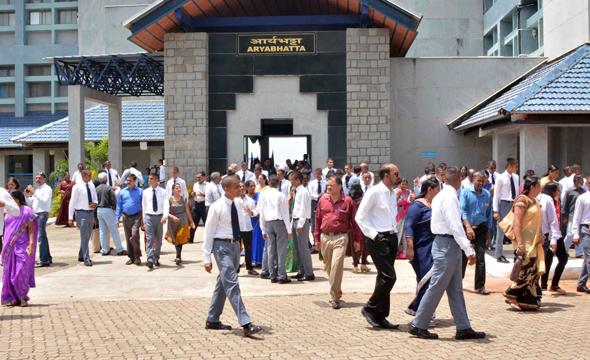 Parents and relatives of newly inducted cadets at INA on their maiden visit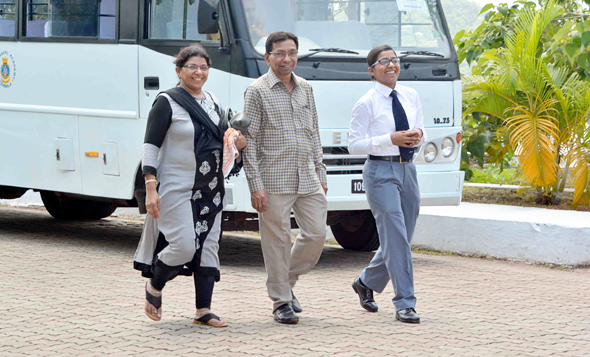 Delighted parents and relatives bond with their sons and daughters undergoing training at INA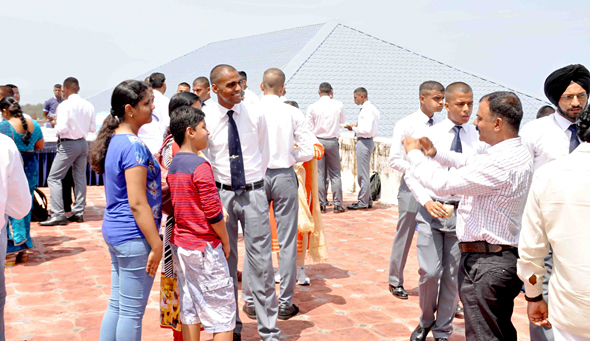 Delighted parents and relatives bond with their sons and daughters undergoing training at INA
Photo Credit: PRO (Indian Naval Academy)