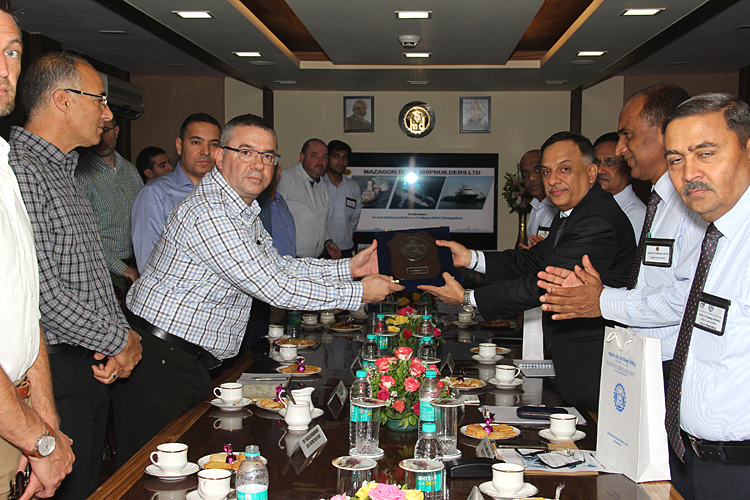 Cmde Rakesh Anand, Chairman and Managing Director, Mazagon Dock Shipbuilders Ltd, presenting MDL Crest to Head of Israeli delegation Mr. Moshe Yahalomi on April 26, 2018
A team from Israeli National Defence College visited Mazagon Dock Shipbuilders Ltd (MDL), the Country's premier warship building yard on April 26, 2018. The team was led by Mr. Moshe Yahalomi comprising a total of sixteen officers including from US Marine Corps and German Navy. The visitors were shown the yard facilities including under construction ships, modernisation project and Heritage Gallery where they were given brief about the illustrious history of MDL and followed by a presentation which was aimed at to showcase MDL's capability.
The team was extremely impressed with the facilities and professionalism of the workforce at MDL and conveyed their appreciation for the highly informative briefing and impressive accomplishments over the years.