New system to significantly improve training realism and effectiveness while protecting tactics, techniques and procedures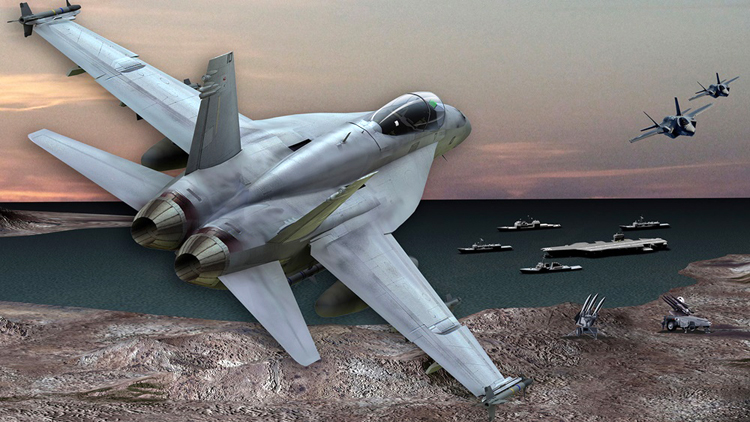 Rockwell Collins' Tactical Combat Training System significantly improves training realism and effectiveness for advancing warfighter proficiency.
Rockwell Collins has successfully completed the Preliminary Design Review (PDR) of the Tactical Combat Training System Increment II (TCTS Inc. II) program with the US Navy and has been approved to begin detailed design work. Performed on schedule with the Naval Air Systems Command (NAVAIR) Naval Aviation Training Systems (PMA-205) program office, the PDR was attended by US Department of Defense (DoD) members in Cedar Rapids, Iowa from Feb. 20-23.
"For a program of this complexity, the successful completion of PDR just 11 months after program award is a testament to the collaboration and expertise of all involved," said Capt. Jason Lopez, PMA-205 program manager.
The initial $142 million award for TCTS Inc. II was announced last year with Rockwell Collins being selected as the prime contractor and systems integrator for the next-generation air combat training system along with collaboration and support from Leonardo DRS.
The TCTS Inc. II program will replace the Navy and Marine Corps training range infrastructure while improving effectiveness of training across all squadrons and fleet forces. Supporting real-time operational air combat training for a variety of missions and platforms, including legacy and advanced aircraft, the new system will enable the blending of live and synthetic elements into training known as Live, Virtual and Constructive. The open system architecture with Multiple Independent Levels of Security (MILS) protects the tactics, techniques and procedures being used. TCTS Inc. II also provides interoperability for joint and coalition training with fourth and fifth-generation platforms while aligning with industry software standards such as the FACE™ Technical Standard and Software Communications Architecture (SCA).
"TCTS Inc. II will bring a heightened sense of realism that allows pilots to truly 'train as they fight' and be better prepared for real situations," said Troy Brunk, vice president and general manager, Communication, Navigation and Electronic Warfare Solutions for Rockwell Collins. "The system provides five times the network capacity compared to current air combat training systems, making it scalable and adaptable for emerging missions and threats as needed."