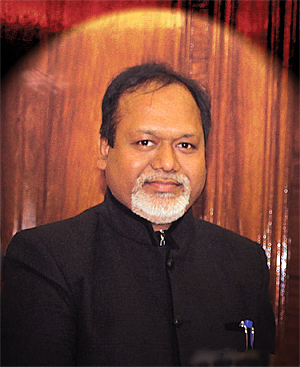 This issue coincides with the Two Plus Two India-United States Ministerial Dialogue held in Delhi on September 6 after two postponements. The Dialogue was attended by the Foreign Minister Sushma Swaraj and Defence Minister Nirmala Sitharaman on behalf of India and Secretary of State Michael R. Pompeo and Secretary of Defence James N. Mattis on behalf of US. The Indian side welcomed the launch of the 2+2 Dialogue as a reflection of the shared commitment by Prime Minister Narendra Modi and President Donald Trump to provide a positive, forwardlooking vision for the India-US strategic partnership. The ministers recognized that the two countries are natural strategic partners thus they are committed to work together on regional and global issues. It was also decided to establish secure communications between the ministers to help maintain regular high-level communication on emerging developments. A key component of this Dialogue was the signing of the Communications Compatibility and Security Agreement (COMCASA) which will facilitate India to get access to sensitive US Communication systems and technologies. The lead article is thus on the Two Plus Two India-United States Ministerial Dialogue which brings out the advantages India has gained from this exchange and some concerns of both sides. A write up on COMCASA is also included.
The Strategic Partnership (SP) Model was approved by the Defence Acquisition Council (DAC) chaired by Raksha Mantri Nirmala Sitharaman on July 30. The aim of the SP Model is to boost indigenous defence industry. The DAC also discussed and approved implementation guidelines for the SP Model. It is expected that this will give a major fillip towards encouraging self-reliance and convergence of the defence sector with the 'Make in India' initiative. In an endeavour to convert policy into implementable directions and to kick start the process, the DAC also approved platform specific guidelines for procurement of Naval Utility Helicopters (NUH). It is thus not a coincidence that the DAC, chaired by Defence Minister Nirmala Sitharaman, met on August 25, 2018 and accorded approval for procurement for the Services amounting to approximately 46,000 crores (about $6.5 billion).The Navy's share includes procurement of 111 NUH at a cost of over 21,000 crores under the SP Model. DAC has also cleared the long pending requirement of the Navy for the procurement of 24 MRH thus short articles on both MRH and NUH are included in which the author analyses the future possibilities.
Navy has been in the forefront to provide Human Assistance and Disaster Relief to the people of Kerala during the recent devastating floods. Their effort was commended by the Chief Minister of Kerala, Pinarayi Vijayan in a letter addressed to the CNS which has been reproduced in this issue. Then there are other small happenings in the Navy, brief write-ups of which have been given and the issue ends with the usual News Digest and flag posting. Happy reading to all you discerning readers!