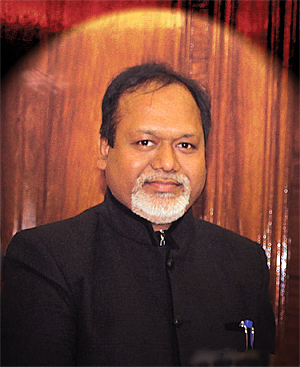 During these difficult times of COVID-19 and China's aggressive posture in Ladakh, it is but natural that defence strategists attempt ways to stretch the adversary in other dimensions like sea and air. Thus the lead article by Admiral Sunil Lanba, a former CNS, who is also a distinguished sea power strategist, gives an oversight as how to protect India's national interests in the current scenario. He suggests that in the recent past, the idea of Indo-Pacific has gained immense importance in international geopolitics and there is a renewed interest from the world to engage with India in this region as the strategic need to preserve peace, promote stability and maintain security across Indo-Pacific is no longer a regional necessity but indeed a global imperative. He extols that this crisis must be utilised to review our relationship with China as in the end we may still have to face the challenges alone.
The article on the modernisation of Indian Navy's Aviation Arm, by Vice Admiral Shekhar Sinha (Retd), is focussed on the current voids in reconnaissance; anti-submarine warfare aircraft including multi role naval helicopters; UAVs to include land based, ship based and rotary wing; and carrier based fighter aircraft. There is a need to include two more aircraft carriers-one each for eastern and western coast and one reserve with adequate fighter aircraft and multi role naval helicopters.
In an article on ways and means to make China feel the pressure through sea power, Commodore Prakash (Retd), a specialist in Naval Aviation and ASW, suggests an aggressive posture by the Indian Navy in the Indian Ocean Region (IOR). He feels that in spite of the perceived superiority of China's Navy in sheer numbers, it has serious limitations as the Indian Navy enjoys the familiarity with home waters. With the multiple fronts that the Chinese have opened up including loss of universal goodwill due to COVID-19, they will have limitations in sparing adequate combat units to safeguard their interests in the IOR.
As the USS Nimitz Carrier Strike Group transited through the Indian Ocean Region, during the passage, Indian Navy units undertook Passage Exercise (PASSEX) with US Navy. There is also a photo feature on this.
Another article on naval strategy by Lt General Naresh Chand (Retd) suggests empowering the Quadrilateral (QUAD) Security Dialogue to its logical end by giving it teeth. After fits and starts, since 2007, it got revived in November 2017 due to China's aggressive posture in South China Sea and in the Indo-Pacific region.
There are also multiple reports on developments at Navantia including their new BEST AIP as well as their commitment to a successful 'Make in India' in the Indian Navy's P75(I) programme in which they are participating.
This issue is wrapped up with Special Reports.
Happy Reading!