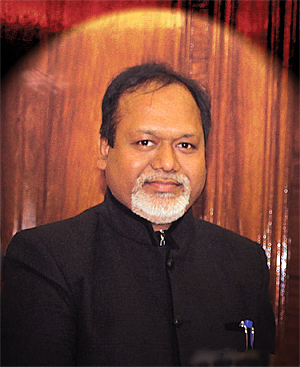 In yet another first in the history of Indian naval aviation, two women officers have been selected to join as "Observers" (Airborne Tacticians) in the helicopter stream. They would in effect, be the first set of women airborne combatants who would be operating from warships. Earlier, entry of women was restricted to the fixed wing aircraft that took off and landed ashore. These officers, Sub Lieutenant (SLt.) Kumudini Tyagi and SLt. Riti Singh, are a part of a group of 17 officers of the Indian Navy who were awarded "Wings" on graduating as "Observers" at a ceremony held on September 21, 2020. SP's Naval Forces congratulates these women officers and also the Indian Navy for such a big and bold step!
In an EXCLUSIVE, Ayushee Chaudhary of SP's Naval Forces spoke to SLt. Kumudini Tyagi and SLt. Riti Singh on creating history and being the role model for other women to follow suit. We bring you this exclusive chat as the lead story of this issue.
Recently, during the monsoon session of the Parliament, the Defence Minister addressed both houses on the current state of affairs at the LAC and clearly enumerating India's policy with respect to China and the Chinese incursion across the LAC. While emphasizing that India remains committed to resolving the current issues in our border areas through peaceful dialogue and consultations, he made it abundantly clear that China was, by such actions, attempting to unilaterally alter the status quo and it was categorically conveyed to them that this was unacceptable. He also asked both the houses and the country to come together and support the Armed Forces. We bring you excerpts from the speech of the Defence Minister.
The Indo-Pacific has gained currency in recent times. The interconnectedness and the interdependence of the Indian Ocean and the Pacific Ocean is a product of growing forces of globalisation, trade and new avenues and have helped formulate an integrated approach in the world's most crucial sea routes for the world's most populous nations. The Indo-Pacific is the center of the globe in terms of politics and economics. By naming it Indo-Pacific, the US has rattled the Chinese political and security establishment. In this issue of SP's Naval Forces, Vice Admiral Shekhar Sinha (Retd) analyse how China views this initiative by the US.
It is now well understood and accepted that all future wars will be asymmetric in which technology will play a very important role. A very prominent example of use of technology in war is "Network-Centric Warfare" (NCW) which derives its power from networking of the war fighting enterprise and is characterised by the ability of geographically dispersed forces to create a high level of shared battle space awareness. In an article, Commodore G. Prakash (Retd) gives the essentials of NCW for its effective implementation.
All this and much more... the issue is wrapped up with Special Reports and Appointments.
Happy Reading!