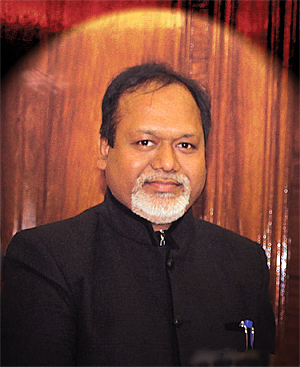 Submarine Day is celebrated every year on December 8 to commemorate the induction of the first submarine INS Kalvari into the Indian Navy. Thus this issue is focused on Indian Navy's Submarine Arm with the lead article by former Chief of the Naval Staff Admiral Sunil Lanba. He asserts that while India's geographical location affords opportunities to harness the seas to its advantage, it also has placed India at the very centre of the ongoing 'Strategic churn' taking place in this region. To meet the maritime challenges, the Indian Navy has focused on developing capabilities in all the three domains including the sub surface. A modern submarine is a multi-role platform and constitutes the cutting edge of a navy's frontline offensive capability across the entire spectrum of conflict.
In the second article on Submarines, Vice Admiral Shekhar Sinha (Retd) gives a perspective on the submarine force levels of India and China. India's defensive mindset in the past lead India to grade submarines only as sea denial platforms. However, the advent of nuclear powered submarines (SSN) and Nuclear powered/nuclear armed submarines (SSBN) have dramatically altered the concept of submarine operations. China has a very large fleet of submarines since it has global ambitions of becoming the most powerful country in the world. Also, Chinese are committed to build eight diesel submarines at Karachi shipyard for Pakistan Navy.
In the article on Anti Submarine Warfare (ASW), Commodore G. Prakash contends that it is the toughest element of warfare at sea and the submarines have an overwhelmingly advantage in ASW. The submarines are also getting quieter, deadlier and more numerous by the day. Naturally, the world is wondering what to do about this fast-rising threat. Read all about this in this issue.
In an exclusive and candid interview, Surendra Ahuja, Managing Director, Boeing Defence India tells SP's Naval Forces about the past and ongoing contribution of Boeing in developing the Indian Aerospace ecosystem and their efforts in supporting the development of indigenous aerospace and defence capabilities in India by investing in partnerships with the Indian aerospace ecosystem in skilling, research & technology, and manufacturing.
There is a special report on Dillon Aero, manufacturers of the world renowned M134D Gatling weapon systems planning to produce the weapon system in India under "AatmaNirbhar Bharat", to provide self-sufficiency to the Indian armed forces. In India, Dillon Aero has entered into a partnership with Max Aerospace to develop, sustain and provide after-market support for these products to the Indian military.
As usual the issue wraps up with special reports and flag/key appointments. Wish you all discerning readers a very Happy Diwali and Submarine Day.