By Lt. General P.C. Katoch (Retd)


Former Director General of Information Systems, Indian Army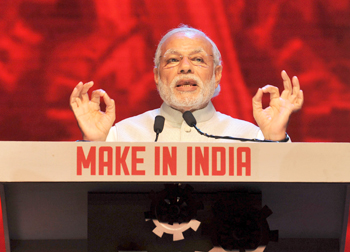 The Prime Minister, Shri Narendra Modi addressing at the inauguration of the Make in India Week, in Mumbai on February 13, 2016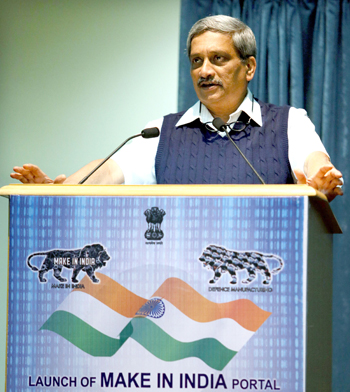 The Union Minister for Defence, Shri Manohar Parrikar addressing at the inauguration of the "Make in India" portal of the Department of Defence Production, in New Delhi on December 21, 2015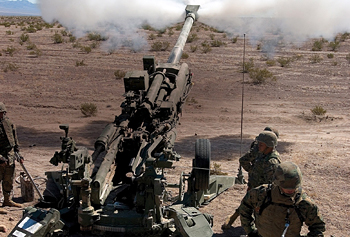 M-777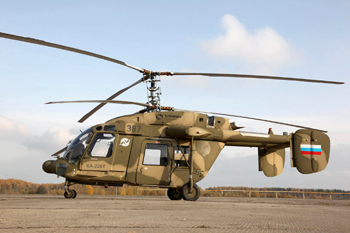 Ka-226T
Make in India is in the air including in the defence sector, with big ticket projects on the anvil. Senior defence officials of foreign countries are making a beeline for India, with US Defence Secretary too slated to visit India this April. This because India that has remained the largest arms importer in the period 2011-2015, gobbling up 14% of global arms exports, has indicated it wants to fast track indigenization under Prime Minister Narendra Modi. According to the Stockholm International Peace Research Institute, India's arms imports jumped by 90% between 2006-2010 and 2011-2015 because our indigenous arms industry failed to largely to produce competitive indigenously-designed weapons. Defence Minister Manohar Parrikar has warned DRDO and its 50 labs, five defence PSUs, four shipyards and 39 ordnance factories to improve their performance and be ready to compete with the private sector in defence production.
Though DPP 2016 is yet to be issued, the priority given to a new indigenous design, development and manufacturing (IDDM) category under 'Buy Indian' is to bolster indigenous development. So strategic partnerships are coming up in six broad areas ranging from aircraft and warships to tanks and guided missile systems; creating capacity in the private sector, in tie-ups with foreign collaborators, over and above the capacity and infrastructure that exists in defence PSUs. Though the final stamp on the Rafale deal could not be inked during the recent visit of President Hollande, hopefully it will eventually come through. The US is reportedly offering joint development of aircraft carrier albeit without the all important nuclear propulsion, and has recently submitted an over $700 million offer for India to acquire BAE Systems 145 M-777 ultra-light howitzers through the FMS route, though the government-to-government contract will need to be eventually signed. The Indian partners are yet to be decided who will establish the AIT (assembly, integration and testing) facility in India, with first lot delivered directly by BAE systems and bulk of the 145 howitzers assembled in India over three years. The contract will entail a 30% offset clause, under which around $210 million will be invested back into India. There is also news of Army 'likely' to get the K9 Vajra-T, the 155-mm/52-caliber self-propelled howitzer, after the artillery gun co-developed by Larsen & Toubro (L&T) and Samsung Techwin cleared the evaluation trials in a global competition. Although the bids were made under the 'Buy Global' provision of the existing DPP, the K9 Vajra-T gun will be made at its Talegaon plant near Pune by the L&T. The 100-gun deal is estimated to cost between Rs 4,500 crore and Rs 5,000 crore. Then India is to acquire the S-400 Tiumf ex Russia as the DAC has approved acquisition of five such air defence missile systems at a cost of Rs 39,000 crores.
India and Russia have agreed to the Kamov 226 helicopters in India, this being the first major defence platform under 'Make in India' mission. These are but few examples but while the gestation period for big projects are more, advertent or inadvertent time loss not only hikes prices but doom the project altogether. Take the example of the 56 medium transport aircraft proposal initiated by the IAF in 2011; Rs 11,292 crores project with first 16 supplied aircraft directly and 40 manufactured in India within eight years. UPA II kept it in freezer for years because of undue pressure from PSU. The present government cleared Tata-Airbus for the project but it is yet to take off from the drawing board. Point to note is that going by the revenge politics in India, subsequent governments simply reverse / struck projects that have not fully taken off. Then we also are witness to the phenomenon gathbandhans, many including the west not wanting a strong central leadership in India and thousands of foreign supported NGOs gnawing at the country's innards. Years have gone past since the Army chose the M-777 ultra-light howitzers and BAE Systems production line in Hattiesburg is reportedly winding down, which could result in a major cost escalation, since re-starting a shut down line and re-certifying suppliers of sub-systems would involve a substantial cost.
These aspects need to be discussed while negotiating the price of the US offer. Similarly, the Rafale deal has lingered too long. It is also in the news that Lockheed Martin is offering manufacture of F-16 in India. But we should also consider that the F-16 is an outdated aircraft with Russia's S-400 Tiumf challenging even the F-35, though not proved. Under the circumstances would it not be better to go for at least the F/A-18 and multiple assembly lines of the FGFA, a case which too is lingering on for years? We must also not lose focus on the sub-conventional which had emerged as major form of conflict. Therefore, modernization of the foot soldier including our 382 infantry battalions should not be lost sight of in wake big ticket projects. The fact is that the infantry continues to be short of modern weapons, surveillance devices, communications, equipment including personal gear. C4I2SR remains low priority with Army's Tac C3I system moving at snail's pace, Army Strategic Operational Information Dissemination System (ASTROIDS) and the Tactical Communication System (TCS) years away, F-INSAS delayed, common software for the Defence Communication Network yet to be developed, GIS and Mini Air Vehicles (MAVs) still not introduced despite years of discussion. Over all there must be a roadmap for capacity building for network centric warfare with timelines. Above are issues that need to be taken into account by the government besides being the fact that Make in India is only one part of India's defence which will remain incomplete without the higher defence organization including the MoD injected with professional military, and military included in the ambit of strategic security formulation and all matters military.