By Lt. General P.C. Katoch (Retd)


Former Director General of Information Systems, Indian Army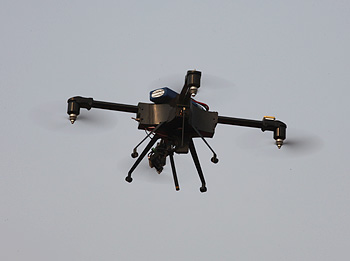 DRDO's NETRA UAV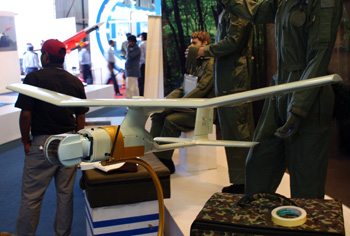 DRDO's Imperial Eagle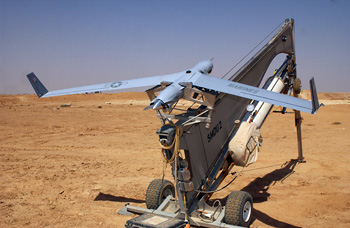 Scan Eagle
T-Hawk
In August last year the Army had issued a request for information (RFI) for 600 mini aerial vehicles (MAVs). The RFI requires that manufacturers bidding for the contract Indian UAV contract must co-develop their offering with a partnered Indian company, in line with the 'Make in India' initiative. Earlier, the Navy too had had sought UAVs for maritime patrolling. As per reports, Israeli firms (Aeronautics and Elbit Systems) and US firms (Boeing and AeroVironment) are interested in these ventures. According to one report, Israel's Elbit Systems are to team up with HAL for developing MAVs in India. Israel's Heron UAV has been with our Military past several years. America's Boeing is likely to partner Tata Advanced Systems to conjointly offer the 'Scan Eagle'. AeroVironment has already announced UAV partnership with Dynamic Technologies for co-developing the 'Cheel' UAV under the US-India Defence Technology and Trade Initiative (DTTI). In an interview to a magazine, Army Chief Dalbir Singh Suhag has stated that MAVs are planned to be scaled to all the infantry battalions. That is good news for the 382 infantry battalions. However, when such capability will actually materialize is anybody's guess. Considering any number of mini air vehicles are available in the world market, India tops list of drone-importing countries (22.5% of world's drones imports in period 1985-2014), and quadcopters by the dozens are already operating in India, this should not take much time. But funds may be at a premium with Defence Budget 2016-2017 lowest ever since 1962. Army's Northern Command is at an advantage where equipment can be bought annually under the Rs 100 crores Army Commander's Special Financial Powers. That is why Northern Command is going in for backpack MAVs weighing less than 10 kg that can be assembled by troops within 20 minutes and deployed for about an hour for surveillance in specific area; five km effective range, mounted cameras including IR, sensors for mounting surveillance, electric motor propelled enabling noise free deployment after attaining altitude of 500 metres, and cruise speed of 1000 metres with cruise speed of about 40 knots. Deliberations for introduction of MAVs in the Army have been ongoing past several years. The DRDO in conjunction a Mumbai-based firm IdeaForge had developed the 'Netra' Mini UAV. DRDO has also individually developed the 'Imperial Eagle' taking many components like autopilot, thermal camera, data links, trackers, carbon composites air-frame from indigenous private industry.
Netra took first flight in 2010 and with 24 prototypes are built, is primary used by CRPF and the BSF. It is a backpack quadcopter with a thermal camera, hand-held operator console and communication system, maximum speed of 30 km/hr, service ceiling of 300 m, operational altitude of 200 m, and capable of 30 minute surveillance in an area of 1.5 km line of sight. Imperial Eagle is a backpack MAV carrying either a daylight camera or thermal night vision camera. It functions on autopilot, can be controlled using a dedicated real-time operating system and can be tracked. The DRDO certainly will have tough competition in meeting military's requirements of MAVs, even from the 'Cheel' that is to be produced in India under the DTTI. Interestingly, developers of MAVs are even taking inspiration from flying insects or birds to achieve unprecedented flight capabilities; distributed sensing and acting, sensor fusion and information processing. A ground mobility and perching mechanism inspired from bird claws was recently developed by Bhargav Gajjar of Vishwa Robotics and MIT sponsored by the US Air Force (USAF), even as a bumblebee-sized MAV was proposed by the USAF as far back as in 2008.
In the US, Honeywell T-Hawk (tarantula hawk) is the MAV developed for the US Army as part of the Future Combat System (FCS) program. This MAV was designed to support dismounted soldiers at platoon level, was deployed in Iraq in 2007, and has been in service with the US Army and US Navy Explosive Ordinance Division. It conducts aerial searches for roadside bombs and inspects suspicious targets from a close range to provide situational awareness. It offers protection to the convoys by scanning roads and can be used for various missions, including homeland security, IED defeat, target acquisition and damage assessment besides other civilian purposes. It was deployed extensively in the Iraq and Afghanistan wars. In April 2011, four T-Hawk's were deployed at the Fukushima Daiichi nuclear plant in Japan for conducting video surveillance and nuclear radioactivity readings, Clearly, the Indian Army has a range of models available worldwide that have multiple applications like continuous surveillance, aerial searches for roadside bombs and IED, focused intelligence etc, which our Army would have been taken into account. Hopefully, Army will get the much needed MAVs in the near future. From past experience of acquisitions, it would also be prudent to go for MAVs that can accommodate future technological advancements as add-on.