By Lt. General P.C. Katoch (Retd)


Former Director General of Information Systems, Indian Army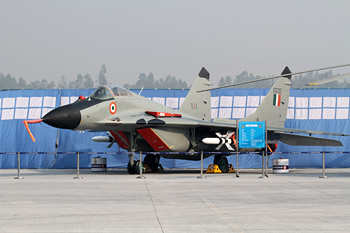 MiG 29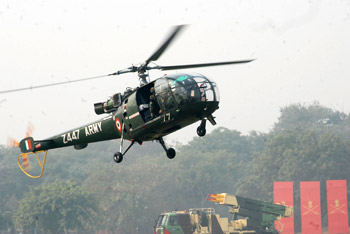 Chetak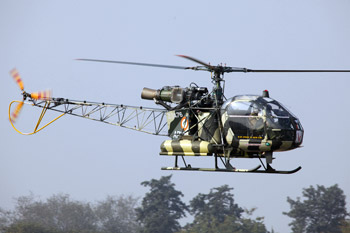 Cheetah
The relationship between economy and defence is that both are dependent on each other. Defence cannot be strong without good economy, but at the same time economic development cannot be guaranteed without adequate defence preparedness. However, defence somehow fails to get adequate focus in India, one of the reason being the lack of a national security strategy. Defence allocations both in FY 2015-2016 and 2016-2017 stood at Rs 2,46,727 crore but taking into account rupee depreciation and inflation rates in defence procurement, defence allocation for FY 2016-2017 was far less.
So, Defence Budget 2016-2017 was in essence a 'negative budget'. But so was Defence Budget 2017-2018 'negative', even as media hyped this allocation a 6% hike, which is misnomer again considering the rupee depreciation and yearly inflation rates of defence procurement. The hike required in fiscal 2017-2018 was much more considering the rapidly expanding threats to national security. Unfortunately, policy makers in India find it difficult to acknowledge that economy and development hinges on security and defence preparedness. The irony is compounded by not acknowledging military has been combating hybrid since pas decades. Post the terror attack on IAF base, Pathankot, MoD ordered a study to ascertain security requirements of military installations. The comprehensive study warranted additional budget allocation, but there is total inaction despite increasing terror attacks.
But if 'negative' budgets were not enough, the Delhi High Court recently ruled in the case of a former IAF pilot who had suffered severe, debilitating, injuries in a MiG-21 air crash, that compensation of Rs 55 lakh be paid to him by HAL and the IAF, the Court observing that members of Armed Forces cannot be put to "more risk than they had bargained for". It is unclear whether the Court specified what share of compensation is to be paid by HAL and IAF. Perhaps government will appeal against the ruling, prolonging litigation further albeit it is unlikely the decision would be reversed. But IAF necessarily will have to foot its share from its defence allocation. Wonder if the learned judges thought for a moment who the real culprit is behind such crashes. The MiG-21 were dubbed "flying coffins' decades back but governments remained lackadaisical while IAF Chiefs with no alternative donned flying overalls and flew these 'flying coffins,' coaxing pilots to continue flying these obsolete machines. Obsolete obsolete Cheetah/Chetak helicopters are the same story.
In 2015, a group of serving officers wives handed over a petition with 23,000 signatures to Manohar Parrikar, then Defence Minister, to stop use of "outdated and ageing" helicopters. Significantly, by March 2015 the armed forces had already lost 28 aircraft and 14 helicopters in crashes, killing 42 people, just since 2011-12. Of the 28 aircraft crashes, 14 were ageing MiG fighter variants that should have been retired long ago. Similar is the case of the Cheetah/Chetak fleets. Despite such serious crashes and loss of precious lives, procurement of 197 new light helicopters was scrapped thrice over last decade due to technical deviations and allegations of corruption. HAL, too, is still nowhere near delivering the 187 similar light helicopters it was supposed to make "within 60 months" when government sanctioned the project in February 2009. Now the Kamov-226T light-utility helicopter is coming under Make in India but the project is not getting off tomorrow, as may be perceived by some. The armed forces urgently need 484 light choppers to replace their obsolete single-engine Cheetah/Chetak fleets, which have been dogged by a high crash rate and serviceability problems. Getting back to the Delhi High Court ruling, it is but natural that all those killed / disabled flying obsolete aircraft would file cases for compensation citing the instant case. Where does it leave the Armed Forces already facing massive critical deficiencies because of successive negative defence budgets? Do the learned judges realize it is successive governments that forced armed forces to fly these obsolete machines? And why restrict to aircraft and helicopters; what about the soldier who is without a bullet proof jacket, requisite assault rifle, surveillance devices and the like? So, instead of ordering compensation to be paid by HAL and IAF, should the Court not have ruled that Rs 55 lakhs be paid by the Government, but not from the Defence Budget?