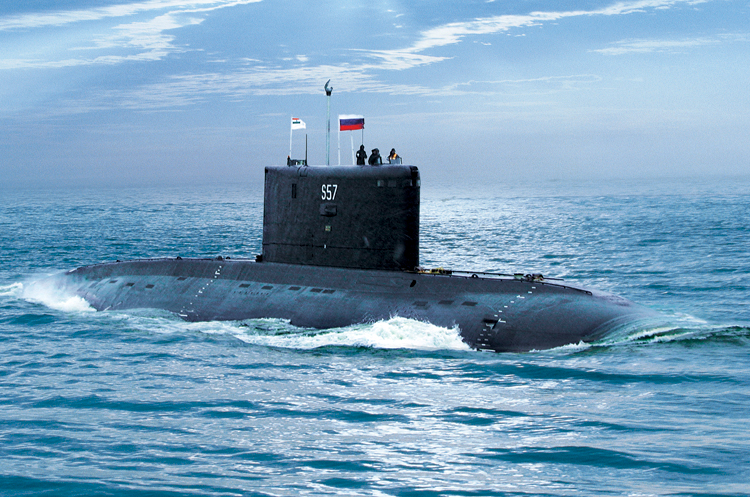 India received ten Project 877EKM diesel-electric submarines from Russia and Rubin will be involved in the second medium refits of Project 877EKM submarines both in Russia and in India
India and Russia are countries that hold a specific place in the human civilization. India and Russia have entered the 21st century as matter-ofcourse strategic partners. In today's multi-polar world India and Russia possess economic, scientific, cultural, military and industrial resources for development of full-scale cooperation. In addition, the two countries draw on abundant experience of 70-year friendship and mutually beneficial cooperation without any essential contradictions and all the more conflicts.
One of the factors, that characterise actually established partnership bilateral relations, is a unique military-and-technical cooperation covering all spheres of development and supply of weapons and military equipment, including naval constituent.
It is remarkable that CDB ME 'Rubin' stood at the origins of such cooperation and made a sizeable contribution to the creation of the Indian Navy.
On the 1st of September 1965, the Soviet Union and the Republic of India signed the first agreement for the delivery of naval equipment – four Project I641 diesel-electric submarines, five Project 159E corvettes and five Project 368P motor boats. The agreement also envisaged rendering Soviet technical assistance for the construction of submarine naval base in Visakhapatnam.
So, cooperation between 'Rubin' and the Indian Navy has passed its 50th anniversary that undoubtedly, is a source of pride of our Design Bureau.
The first four submarines of Project I641 were delivered to India from 1967 to 1969. They were the first submarines built in our country under a special export order. It is interesting to note that it was India to become the first foreign customer for whom ships were constructed based on dedicated export designs. Before that, only "standard" ships and motorboats were delivered to foreign countries.
Later in 1972-1974, another four submarines of improved Project I641K were built for India.
From 1986 to 2000, India received ten Project 877EKM diesel-electric submarines built in Russia. The creation of this series definitively made India the largest buyer of Russian submarines. The last submarine of the series –Sindhushastra – was built based on a modified design and was the first one to be equipped with the Club-S missile complex. After 2000, all the rest of Indian 877EKM submarines have been similarly modernised with the Club-S complex being fitted during their medium refit.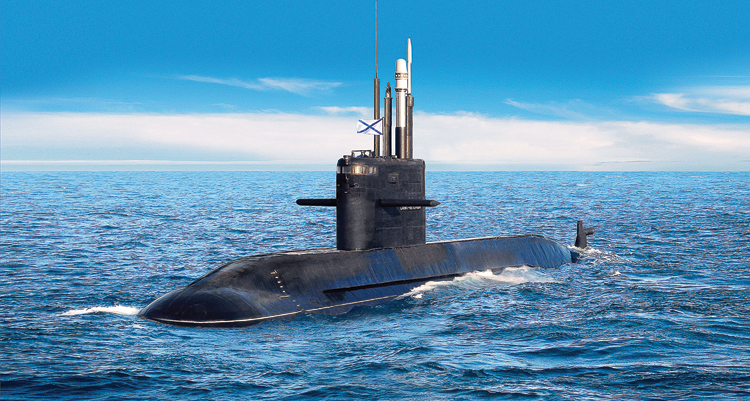 Project 677 diesel-electric submarine is operated by the Russian Navy
Now, the Indian Navy has nine Russianbuilt diesel-electric submarines of Project 877EKM and four Shishumar class submarines. The specified service life of the first six 877EKM submarines has already expired, and that of remaining boats will end in the next ten years. Truth be told, all Russian-built ships are still in service with the Indian Navy, and after the second refit their service life may be extended for another ten years, that indicates the reliability of Project 877EKM submarines.
It is planned to carry out the second medium refits of Project 877EKM submarines both in Russia and in India. CDB ME 'Rubin' will participate in these works, which, in particular, are intended for installation of a large number of modernised equipment and Indian-made equipment onboard the submarines.
The second refits should once again prove a high modernisation margin of Kilo class submarines. It is interesting to note that INS Vagli – one of the Indian submarines of Rubin's Project I641K – was in service with the Indian Navy for thirty six years before she was finally decommissioned in 2011.
Since 2008, CDB ME Rubin has been closely cooperating with the Indian Naval Headquarters for Project 75I and offering a modern low-noise ship of Amur-1650 type, equipped with AIP pant and powerful Club-S missile complex that is the major advantage of the project. The Club-S complex is fully trialled both in its export modification and in the version for the Russian Navy. The platform made on the basis of Amur-1650 submarine can be additionally equipped with vertical launchers for Indo-Russian supersonic BrahMos missiles.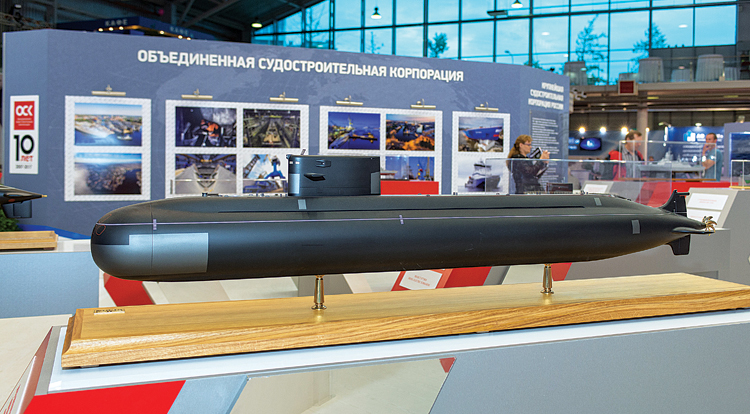 Rubin showcased model of Amur 1650 submarine with AIP plant at IMDS 2017
AIP plant developed by Rubin and AIP plant being created by the Indian industry use a common principle of hydrogen generation onboard the submarine by reforming method. The commonality of Russian and Indian design of AIP systems makes it possible to integrate the Indian AIP plant into the new project, which could be developed on the basis of Amur-1650 Project submarine.
That is why we are confident that Amur-1650 submarine will be a success basis for new submarines to be created under Project 75(I) programme. A key point that makes the Russian proposal more attractive for India is our willingness to transfer technologies, including the most advanced ones. CDB ME Rubin and other Russian shipbuilding companies are ready to render assistance in this process.
Russia is one of the few countries that possesses all design technologies for various ships, and this diversified experience may be useful to the Indian Navy. In case of a joint design work, requirements of the Indian Navy will be built into the design from the very beginning. Provisions will also be made for the initial integration of Indian systems into the ship design and training of Indian designers in the course of joint design, i.e. transfer of technologies to the maximum possible extent. Taking into account the uniqueness and maximum trust and confidence of relations between our two countries, the optimum alternative for creation of modern Indian submarine under Project 75(I) programme is the bilateral exclusive partnership implemented within the frames of direct interstate cooperation. This alternative will allow not only create a technologically advanced submarine of the 21st century, but also enrich the Indian industry with up-to-date technologies. In addition, a format of direct cooperation would considerably reduce time for the Indian Navy to receive ships of the new Project 75(I).
CDB ME Rubin is looking forward to further cooperation with the Indian Ministry of Defence as well as state and private Indian companies and shipyards. CDB ME "Rubin" is a time-proven partner in advanced submarine technologies.