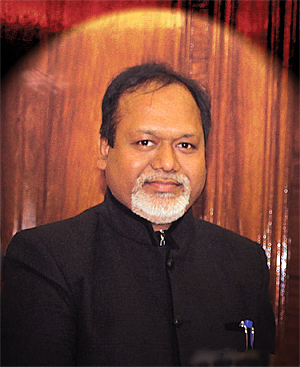 2017 has been a good year for the Navy with active participation in foreign exhibitions like IDEX/ NAVDEX 17 at UAE and Langkawi International Maritime and Aerospace Exhibition (LIMA)-2017. There have been overseas deployment both by the Western and the Eastern Fleets. The Indian Navy has been at the forefront for providing Human Assistance and Disaster Relief in India and abroad. There have been a few anti-piracy operations conducted successfully.
The CNS, Admiral Sunil Lanba led a delegation to Singapore on May 15 to participate in the International Maritime Review to commemorate Singapore Navy's 50 years. There were major exercises conducted for testing the Navy's operational readiness and also exercises with friendly foreign countries.
Another land mark event was the conduct of the maiden 'Goa Maritime Conclave' (GMC) at Naval War College, Goa from November 1-2, 2017. Chiefs of Navy/Heads of Maritime Agency/representatives of about 10 countries attended the Conclave. The event was inaugurated by the Defence Minister Nirmala Sitharaman.
India supplied two Water Jet Fast Patrol Vessels to Mauritius Coast Guard and the first Advanced Offshore Patrol Vessel was handed over to Sri Lanka. Both were built by Goa Shipyard Limited. There were few ships commissioned for the Indian Navy as well – prominent ones being INS Kiltan – the third ship of Project-28 anti-submarine warfare corvette; the third and fourth ships (Tillanchang and Tarasa) of the four Follow On Waterjet Fast Attack Craft Project; and the much awaited commissioning of the first submarine of P-75, Kalvari, on December 14, 2017 by Prime Minister Narendra Modi.
Two other events must be mentioned of the year gone by, first one being the Award of President's Colours to the Submarine Arm on the Occasion of Golden Jubilee of the Submarine Arm by President Ram Nath Kovind on December 8, 2017, at Visakhapatnam. The second one is Navika Sagar Parikarma being carried out by six naval women officers on an Indianbuilt Sailing Vessel, INSV Tarini. This is first Indian all-women crew circumnavigation of the globe under sail. Expedition was flagged-off on September 10, 2017 and is expected to return to Goa in April 2018.
We all at SP Guide Publication wish the Navy to ride even higher waves in 2018 and happy reading!