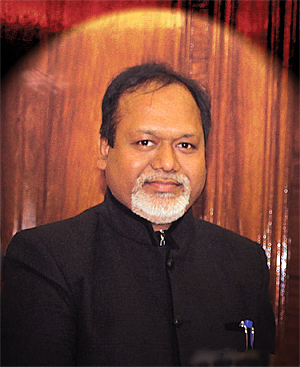 The Indian Navy celebrates 'Submarine Day' on December 8 which commemorates the commissioning of the first submarine INS Kalvari, into the Navy in 1967. The first submariners to be awarded gallantry awards were Cdr M.N. Sawant - the Maha Vir Chakra and Cdr V.S. Shekhawat (later CNS) - the Vir Chakra. Three submarines - INS Karanj, INS Kursura and INS Khanderi took part in 1971 operations against Pakistan. With such a glorious past it is but felicitous that this issue is dedicated to the Submarine Arm. The lead article analyses the voids and the future plans of Indian Navy's Submarine Power. The Maritime Capability Perspective Plan (MCPP) launched in 2012, envisages at least 18 conventional submarines as compared to 24 in 1997. However with the completion of the Kalvari Class project and the final approval to build six additional diesel-electric submarines with Air Independent Propulsion (AIP) under Project 75 (India), will leverage towards filling the chasm in the existing and future capability based combat power. On announcing that India's first SSBN had successfully completed its first armed patrol in November 2018, Prime Minister Narendra Modi said it all about nuclear submarines when he stated that, 'In an era such as this, a credible nuclear deterrent is the need of the hour.' India has come a long way from the Advanced Technology Vessel (ATV) submarine programme initiated during 1983 to develop and deploy nuclear submarines to act as India's sea-based nuclear deterrent. It is reported that India plans to have a total of six SSBNs with the second one named INS Arighat already been launched and is expected to be commissioned by 2021. It is presumed that Arighat will have a more powerful reactor to enable it to carry a larger arsenal. It is expected that the remaining Arihant class of nuclear submarines will be larger and more powerful. The exclusive nuclear base is also likely to be ready by 2022. Included in this issue is an article on Nuclear Submarines.
Submarines have been a key element of all navies to dominate the oceans. Littoral submarines can also support special forces and influence land battle. Due to the pivotal role of submarines, it is but natural for every navy to have anti-submarine warfare (ASW) systems and tactics thus an article on the subject is included which covers all aspects of ASW including sensors and active weapons like torpedoes. India also has a reasonable ASW capability.
The issue just about wraps up with an over view of Israeli's Naval Industry which covers a vast range of systems.
We wish the Indian Navy a very happy Submarine Day. May the Submarine Arm 'run silent - run deep and run lethal'.
Wish you all discerning readers happy reading!