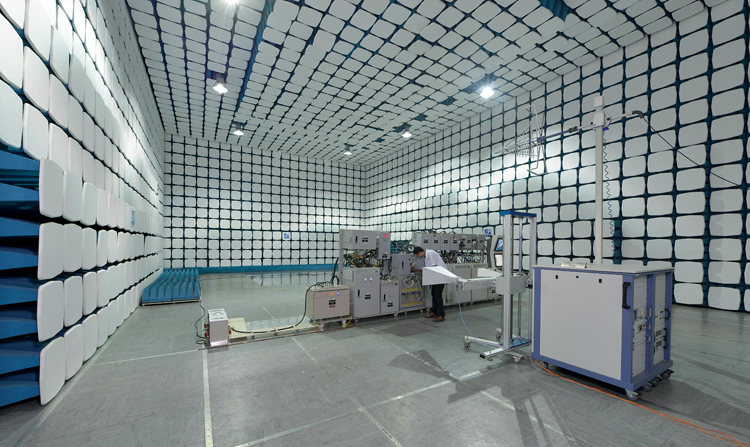 MIL-STD-461 specifies the requi rements for the control of electromagnetic interference characteristics (emissions and susceptibility) of electronic, electrical, and electro-mechanical equipment/system/ subsystems (Rack mount/Wall mount/ Floor standing) designed for various agencies of the Department of Defence (DoD). MILSTD-461 has been an active document since 1967 and has undergone several revisions over the years due to changes in Electro Magnetic Environment (EME) caused by the rapidly increasing use of electronics and advancements in technology.
ERDA has vast EMI/EMC testing experience of different electrical and electronics products made for defence application like control panels for Missile launcher, Missile controller, Radar System, Flood detection for Navy application & Motors for Naval application.
ERDA is fully equipped, capable and accredited as per ISO/IEC 17025: 2017 to perform testing as per E & F revisions of MIL-STD-461. ERDA is equipped with 10 meter Semi Anechoic chamber having 3 ton weight bearing capacity to accommodate big & bulky equipment. In-house testing of equipment, in excess of 20 feet in length and weighing up to 3 tons is already performed.