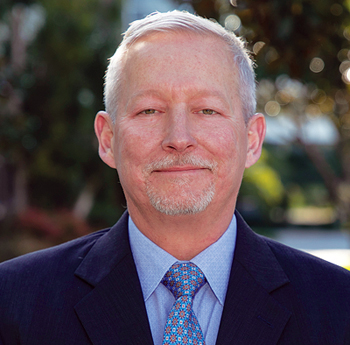 Robert Schoeffling, GA-ASI International Strategic Development
SP's Naval Forces (SP's): Can you give us an overall understanding of what solutions General Atomics offers to various markets in the world?
Robert Schoeffling (Schoeffling): General Atomics (GA) and its affiliated companies constitute one of the world's leading resources for high-technology systems ranging from the nuclear fuel cycle to electromagnetic systems, remotely operated intelligence, surveillance and reconnaissance (ISR) aircraft, airborne sensors, and advanced electronic, wireless and laser technologies. At Aero India, GA is showcasing key products from its Aeronautical Systems line-up, as well as products from its Electromagnetic Systems (EMS). To address India's maritime and overland coverage area, General Atomics Aeronautical Systems Inc. (GA-ASI) is featuring the Avenger for the Indian Air Force, MQ-9B SkyGuardian for the Indian Army and the SeaGuardian for the Indian Navy. These aircraft are the next generation of GA-ASI aircraft, which are designed to provide unsurpassed endurance, sensor and weapons payload capacity, efficiency and reliability, and Beyond Line of Sight (BLOS) operability.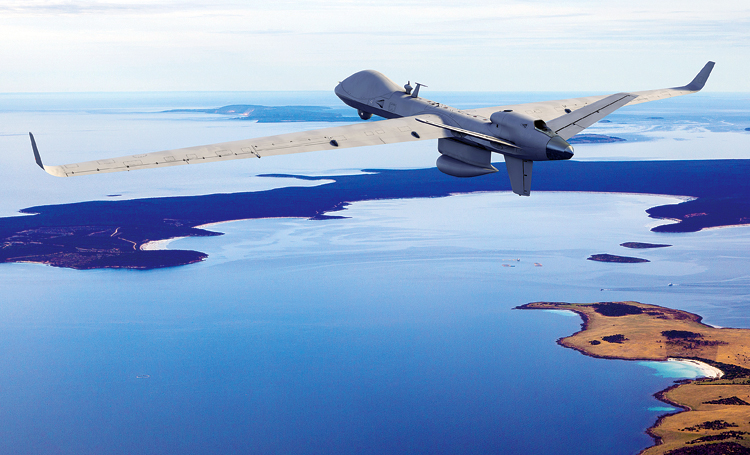 SeaGuardian
General Atomics and Affiliated Companies will exhibit at Aero India 2019 in Hall E, Stand # E2.4.
SP's: How would you elaborate General Atomics in terms of technological advancements in today's fastest evolving aerospace and defence world?
Schoeffling: GA-ASI's innovative hightech solutions have spawned an evergrowing line of versatile, reliable, costeffective, and combat-proven aircraft. SeaGuardian, the maritime variant of the MQ-9B SkyGuardian in development, is a highly sophisticated aircraft built on the experience gained with the company's battle-proven Predator Remotely Piloted Aircraft (RPA) and is a major evolutionary leap forward in overall performance and reliability. Today, the MQ-9B is being built from the ground up to meet global airworthiness standards. Both hardware and software upgrades were made, such as improved structural fatigue and damage tolerance to include more robust flight control software. Additionally, other enhancements allowing operations in adverse weather including icing conditions have been made that will meet international airworthiness standards, which includes the ability of the aircraft to survive bird and lightning strikes.
SP's: Indian Air Force, according to our understanding, also has shown some interest in one of the combat UAVs by General Atomics Aeronautical Systems. Can you advise which UAV is that and what all does capabilities it brings along, to assist the air forces?
Schoeffling: We are excited that there is interest across the Indian Military Services for MQ-9B. In particular, we have worked very closely with the Indian Navy to meet their requirements. Ultimately, this will be a Foreign Military Sales (FMS) procurement and questions regarding the negotiations would best be directed to the Government of India or USG.

For the complete interview, read SP's ShowNews Day 1, Aero India 2019